Dancing Singers 💃
Singers. Some of them can dance, some of them can't. However, dancing is closely related to music and that's why it would definitely be a good extra talent to master. Let's bring out few examples of dancing singers! 🕺
Singing is one talent itself and dancing simultaneously can feel like a mission impossible. Okay, not so many can sing and dance at the same time but it's also hard to mimic a statue when the rhythm tries to take your body. Luckily it's your chance to give the best moves when the instrumental solo begins. Who are the singers you could imagine on the dance floor? Let's see! 👀
Michael Jackson
This is a clear case. Michael Jackson is iconic dancer and everybody knows his moonwalk and thriller dance. Almost every move Michael did was dancing! Or it definitely feels like that because it's so easy to imagine Michael walking around rhythmically. Michael left us too early but luckily he made it easy to remember his unique singing voice, songs and dance moves for the rest of our lives.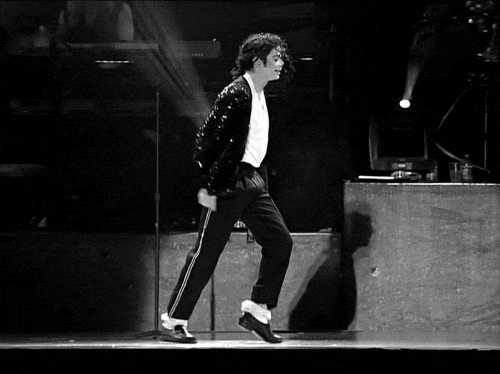 Janet Jackson
Like her brother, also Janet can has rhythm in her veins! She can be thought as a female version of Michael Jackson having the similar looks and dance moves. It can be noticed that singers like Beyoncé, Britney Spears and Ciara have taken inspiration of Janet's dance style so maybe we should give her more credit. Look at her robotic dance moves on this music video, amazing choreography!
Chris Brown
So many people think that Chris Brown is the best dancer in the world and his style is definitely in right now. Chris has his heart fully with him when he dances and again and Michael Jackson's impact is clear. His smooth dance moves remind us of Jackson and inspire dancers and singers around the world. 😄 Check out for example this music video:
Shakira
Shakira is also a unique singer and the movement of her hips is also very iconic. It's also said that Shakira can sing and dance at the same time without any problems. She doesn't use backtrack on her gigs so the performance is a real deal. She is so talented!
So many singers are also dances and here are just some examples of them. I bet that you know even more dancing singers! Can you dance? Maybe these singers can give you some advice. The best karaoke performance has definitely some dance moves in it! Thank you for reading our blog, see you next time! 😊
References:
– The Greatest Dancing Singers http://www.ranker.com/
– Top Ten Best Dancing Singerswww.thetoptens.com/best-dancing-singers/
---
SingOn Ltd. is a Finnish company which was founded in 2009. It has previously developed a web browser based service called karaokegame.com and karaoke service for PlayStation 3. Karaoke Game mobile application is part of SingOn brand having the special lyrics display that shows melody's pitch with letters so singer can read the lyrics and learn songs' melodies at the same time. This makes it possible to learn new songs notably faster than with classic karaoke's lyrics display! Read more from our App and FAQ sites. Free mobile karaoke app is available on App Store, download it now!